The Importance of Preventive Care
Pet wellness exams are critical to helping your cat or dog maintain good health and high overall performance. 
Combined with regular vaccinations, parasite prevention and proper nutrition, these cat or dog checkups include regular physical checkups to give your pet the best chance at excellent lifelong health. 
When you bring your dog or cat in for their vet checkup in Jackson, we can prevent health issues from developing in your pet, or catch them early, when they are most treatable.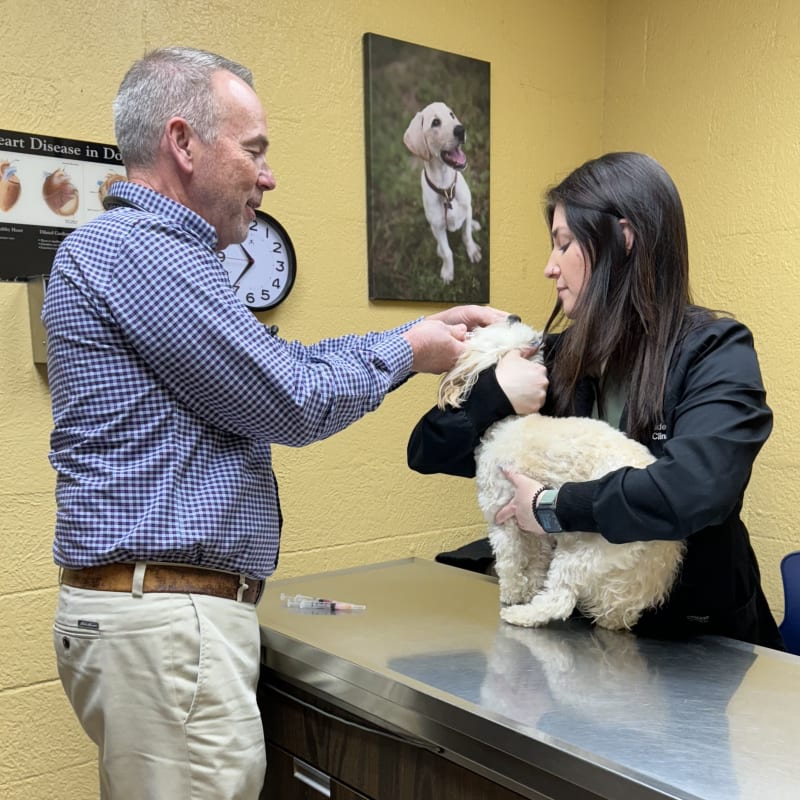 Vaccinations & Prevention
During your pet's checkup at our animal clinic in Jackson, our vets will also check whether your companion requires preventive care, or if they are due for any routine vaccinations.